焼きおにぎり Yaki onigiri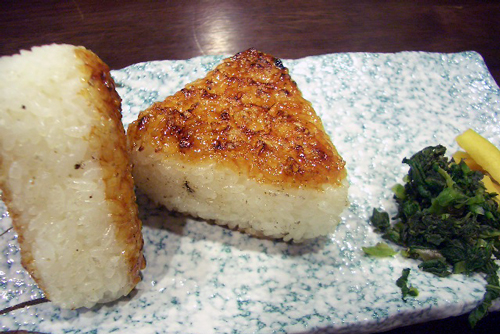 Yaki-Onigiri is a roasted rice ball. Its name has 'ball', but in fact, it is shaped into triangle.Yaki-Onigiri is a friend of rice ball, so Yaki-Onigiri is generally shaped into triangle.
The word 'Onigiri' means 'squeeze'. Onigiri is made by squeezing by hands.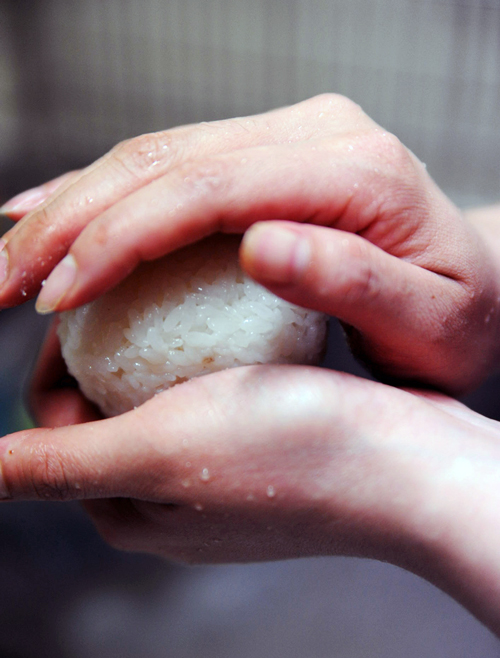 I think that 'squeeze' is more acceptable than 'rice ball' as English name of Onigiri. Don't you agree?
Coming back to the point, Yaki-Onigiri is a rice ball roasted with some soy sauce. It's so spicy that it sharpens our appetite.
Onigiri has some fillings in it like salmon, Umeboshi and so on (Umeboshi is a Japanese traditional food consisting of preserved plums.) But YakiOnigiri has no fillings in it mostly.
So if you're concerned about fillings s in Onigiri, I think you had better choice Yaki-Onigiri.