トマトピザ tomato piza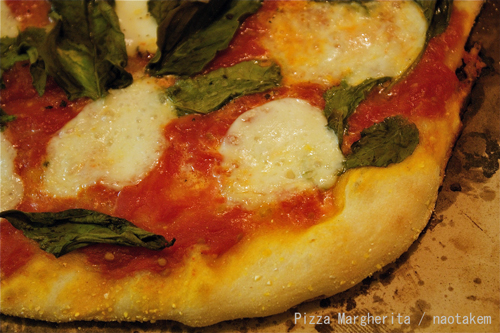 A tomato pizza is, as it were, the basics of it.
A simple pizza, for example, Margherita, we feel solid comfort with it. Saying ike "Various toppings, but tomato pizza is first of all".
But it may be that it is difficult to make it because of simplicity. Well, a chef working in Italian diner, afriend of mine, told me "The more fhe dish is simple, the more it is difficult to cook. Because I feel so nervous to consider the variation and to choose the taste in a limited way".
I interpleted him like this, there are not so many nasty tomato pizza, but there are also not so many delicious ones.
Note, there are two types of the crust, thick and heavy, in izakaya menu. Please watch out before the ordering.