鉄板焼き Teppan yaki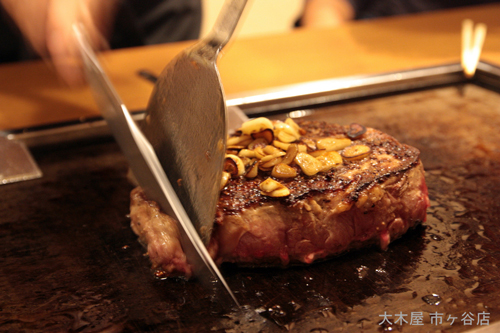 Teppan-yaki is the category of the Japanese style steak course.
In izakaya, it means a meat or a seafood, or vegetables roasted on a small hot plate. Teppan-yaki of izakaya's way is sure to be a good method to eat fresh grilled ingredients, but problem is that the plate is too hot.
I burned my fingertips with the hottest plate in several times, due to my carelessness. I want a freshly grilled meat, but scaring to burn with that! So I am nervous everytime ordering a kind of teppan-yaki.
I know it's my fault that I'm careless…