手羽先 Tebasaki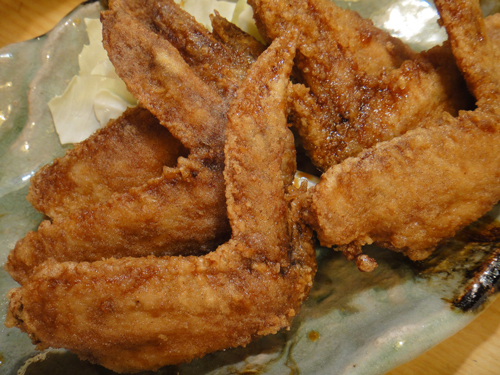 It is a dish to which the part of chicken's wing was deep-fried.
There is a bone and it is not easy to eat very much. But,there is a method of the very beautiful eating. That is …..
1.It tears up the bone in small one.
2.The large one under is untied.
3.It is added to the mouth, it suppresses with teeth, and it pulls it.
Only the bone remains in this method. If you eats tebasaki dexterously,the Japanese will be worshiped you as a hero.