たこ唐揚げ Tako Karaage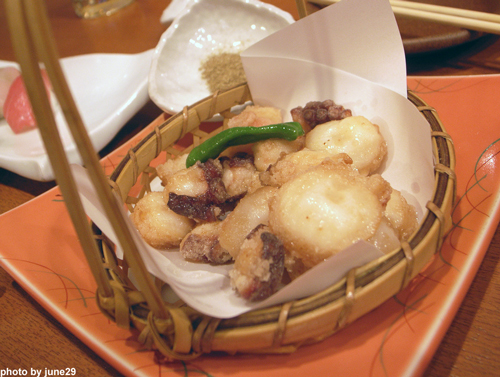 It is a kind of a little unexpected karaage.
It is an octopus this time. The seasoning of "karaage" is often decided by the powder and the taste in the under. So,it is one how to enjoy the texture to enjoy it.
By the way, the octopus is accounting for 60 percent of the consumption of the world only in Japan. It is called "Devil Fish" in Britain as for food though it was not used. The chance to eat the octopus seems to have increased by transmitting from Italy and Japan.