サイコロステーキ Saikoro steak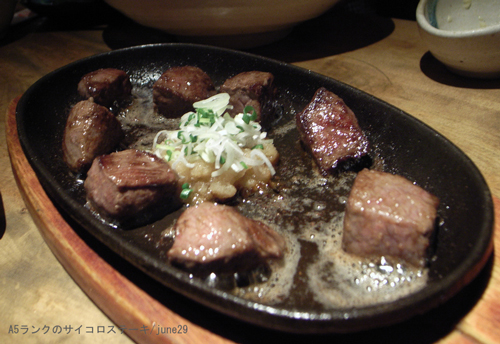 Saikoro-steak that is a diced beefsteak roasted on a hot plate, achieves universal and steadfast popularity.
This is called "Hitokuchi-steak (hitokuchi means a bite-sized)", and is especially popular with ladies because they are no need to carve it or bite it off when to eat. Usually it is flavored a Japanese sauce, grated Japanese white radish with pon‐zu vinegar or garlics.And a garnish is mostly sliced onions and broccolies.
As I told you, it is cooked rare to medium rare. Japanese love a soft and juicy meats.
Isn't it only Japanese that feel happy when the great meat juice and "umami" at a bite?