イカゲソ Ikageso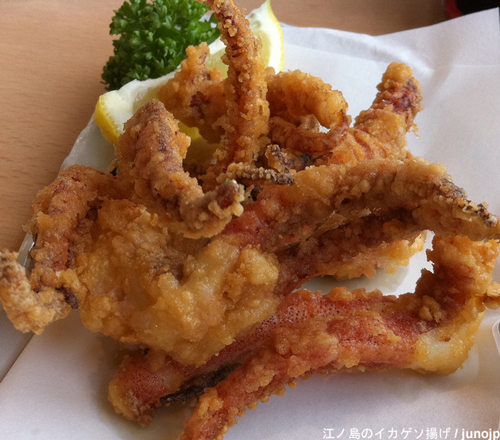 It is a dish to which squid's foot was deep-fried.
A previous thin is crunchy texture. A fat part changes into another texture. Please enjoy that the texture changes in one dish.
Eating applying the mayonnaise is also delicious. The compatibility of the mayonnaise is preeminent with the squid.
It eats the Ikayaki with the mayonnaise.
The mayonnaise is used for other dishes at high frequency. If you love mayonnaise, Izakaya might be very suitable. At that time, please eat the squid together.