アイス Ice cream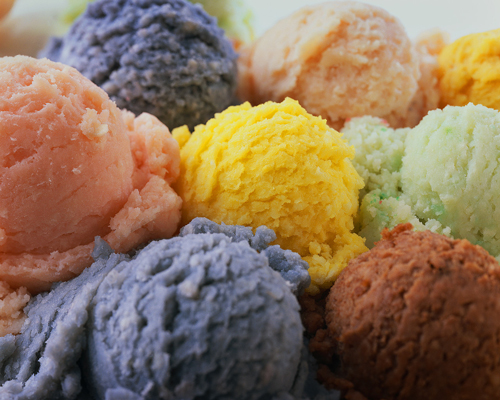 Of course there we're offering sweet things that are very popular among women at the izakaya (Japanese bar).
The most popular among them has got to be ice cream. Vanilla ice cream.
There are places where it comes out simple and on its own, but there are many variations: with chocolate or strawberry sauce, with a banana or waffle. My special recommendation would be green tea flavor. It's not just sweet; the refined sweetness of green tea heals the tongue after it's been exhausted by pub food. Mango flavor is also especially popular among women. With fruit, it goes exceptionally well with cocktails or fruit-flavored sours. But as for whether it goes with beer, shochu liquor or Japanese sake… well, brave diners are welcome to try. If something happens, though, I'm not taking responsibility.