冷奴 Hiyayakko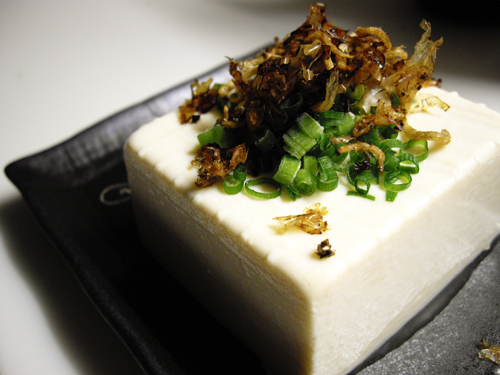 Soybean curd is another name for tofu, a product made from soybeans.

It has protein, calcium and vitamin. Tofu attract the attention of vegetarians and people who are looking for healthy foods,because tofu is healthy and highly nutritious foods. And it is now regarded in many countries as a healthy food.
There is a variety of tofu dishes, such as hiyayakko(chilled tofu), agedashi tofu(fried tofu).
Hiyayakko is cut cold tofu into bite-size pieces. Usually topped with dried bonito flakes and sliced green onion and eaten with grated ginger and soy sauce. Best for hot summer days when you have littele appetite.
How to make Tofu: