牛鉄板焼き Gyu teppan-yaki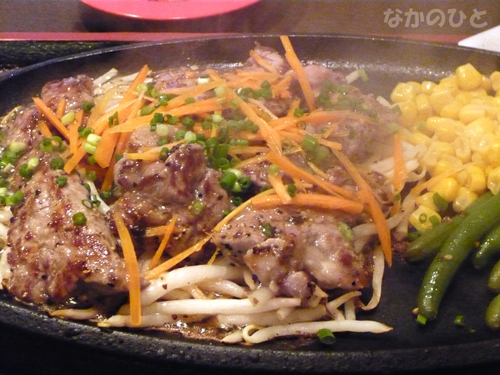 A beefsteak for izakaya. It is treated as not elegantly but more casual than that prestigious restaurant do.
You can choose some flavors of sauce from gravy, Japanese sauce, barbeque like that. The garnish is vried like potatoes, carrots, corns, and broccolies. And normally, beefsteaks are cut into slim pieces for chopsticks. I think you know about beefsteak better than Japanese, so I don't have a lot of informations for you, but please pay attention to this.
Basically Japanese likes their steak from rare to medium rare, so if you like your steak done, do not forget to tell that to the clerk. But I think that you may enjoy taste different from the usual times because you come for a trip to have a new experience with much effort. Oops, I'm sorry it's none of my business…