フライドポテト Fried potato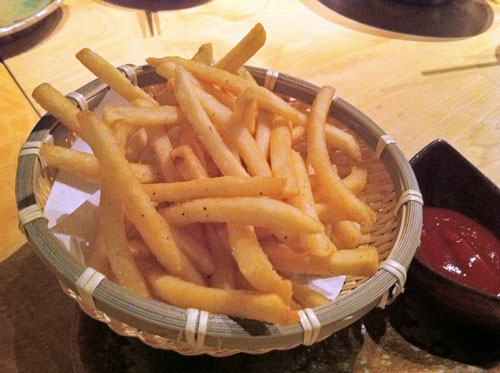 This is french fries.
In Japan, french fries are often called the "fried potatoes"and"potato fry".
French fries are one of the most popular izakaya's menu in the Japan, along with fried chicken. It usually eats by saltiness, and even if catsup and the mayonnaise are applied, it is delicious. In addition, there is Izakaya that prepares the garlic taste, the curry taste, and the cheese taste, etc.
Any Izakaya makes an effort aiming at a thing that is more delicious than McDonald's World Famous Fries.