チーズピザ chizu piza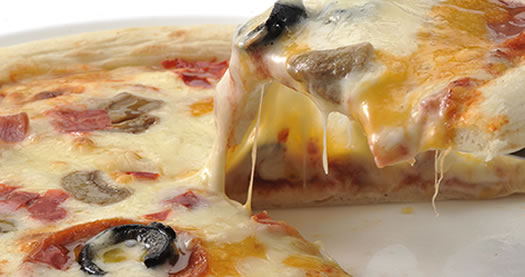 If the tomato pizza is the basics, a cheese pizza is an application.
It is baked with several kind of cheeses like Chedder, Gorgonzola, Camembert, Parmesan, Ricotta. Each restaurant and izakaya have an original tastes because the combination of cheese is different. What is your favorite cheese? I love Camembert, so I will be disappointed if it is not used.
By the way, to speaking personaly, when I eat pizza I want to drink a wine the most, and the better is a beer. An izakaya menu has almost kinds of alcohol (except Shaoxing wine 紹興酒), so don't worry, you can drink a red, white, and sparkling wine. It is not better to a fashionable wines you can get at a prestigious Italian restaurant, but you will be able to drink delicious wine for its price.