バターコーン Butter corn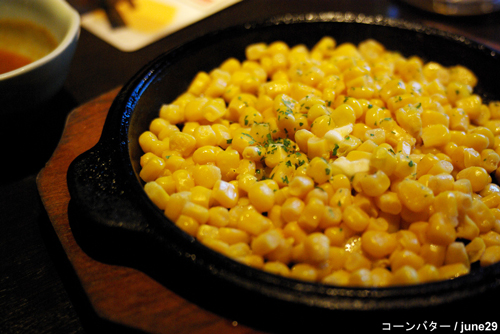 Grilled corn with butter.
Delicious corn and the flavor of butter make the best match, and go well with beer.
It is not easy to eat if not accustomed to chopsticks because one is small. Please don't hesitate to get the spoon at such time. When I also eat corn, it is easier to use the spoon than chopsticks.
Of course, Izakaya is sure to prepare not only chopsticks but also the spoon and forks. Let's eat by your favorite method.
However, there are feelings that it wants you to eat with chopsticks in Japan.