厚焼玉子 Atsuyakitamago
Please look at this movie. Splendid craftwork!!! Please try once by all means.
"厚 atsu" means thick, and "焼 yaki" means burn,roast or grill. And "玉子 tamago" means eggs. So "厚焼玉子 Atsuyaki-tamago" is the grilled egg thick shape. It is made by mixing eggs with stock, sugar, soy source and sweet cooking sake. Soy source and frying the result to a soft, fluffy finish.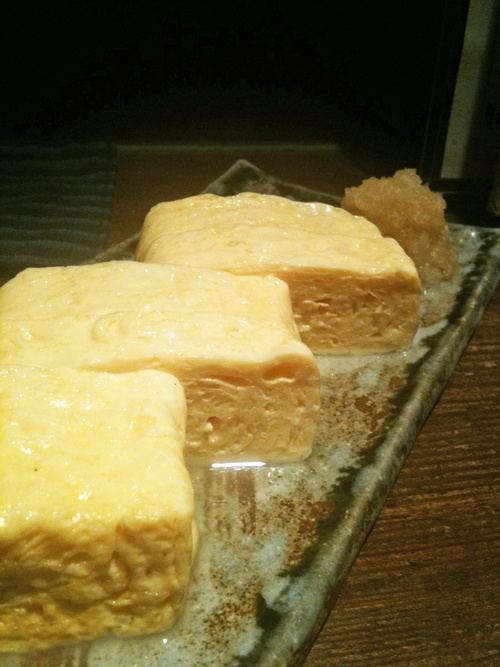 Each izakaya may have its own variations,such as character and logo to brown egg. Please looking for a interesting combustion color on Atsuyaki-tamago.
This is the professional Japanese cook!!